The Spybot updates contain all of the definition files and detection signatures which are used by the System Scan to search for and detect malware and viruses.
You are required to update Spybot before performing a System Scan to ensure that all of the latest definition updates are installed so that you are capable of protecting your PC from the latest threats.
Before updating Spybot, you should disable any other security programs that are running real time protection which may interfere with the Spybot update, causing it to fail.
To update Spybot:
Open Spybot by right clicking on the Spybot icon and click Run as Administrator.
Click on Update.
In the Update window click the Update button to begin downloading the latest definition files.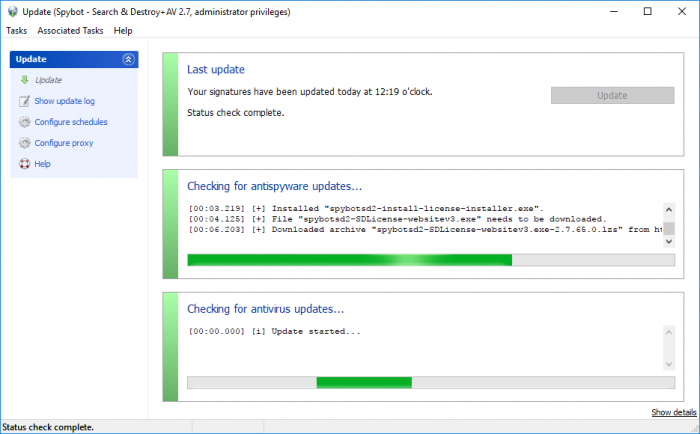 If a file(s) fails to download during the updates, please close the updater then open it again.
After the status check is complete the update button will become active again.
When you re-select the update button the update should resume and complete successfully.
For more information, please view our video tutorials on Updating Spybot:
Licensed Edition:
Updating Spybot +AV
Free Edition:
Updating Spybot Using the Free Edition
If you are still unable to update Spybot, please take a screenshot of the update window and any other error messages you receive then send them to Team Spybot by using the link below to the Request Support page: