You've got the right to know!
You've probably registered on dozens of websites (or more) over the years, giving them your email address, personal data like birth dates and street addresses, and passwords. Spybot Identity Monitor gives you a tool that allows you to check if your information already is in the hand of hackers. It's your data – you deserve to know!

What to do if…?
If Spybot Identity Monitor tells you that a service has leaked your data, you should:
Change your password at that service at once.
Change your password on all other services where you might have used the same password. Start using a password manager to make sure all those passwords are stored safely.
Start using Two Factor Authentication where possible.
Help Us!
Please help us to support our fight against spyware!
Spybot Identity Monitor Main View
Once started, the program immediately shows an overview of known sources and breaches for the accounts set up.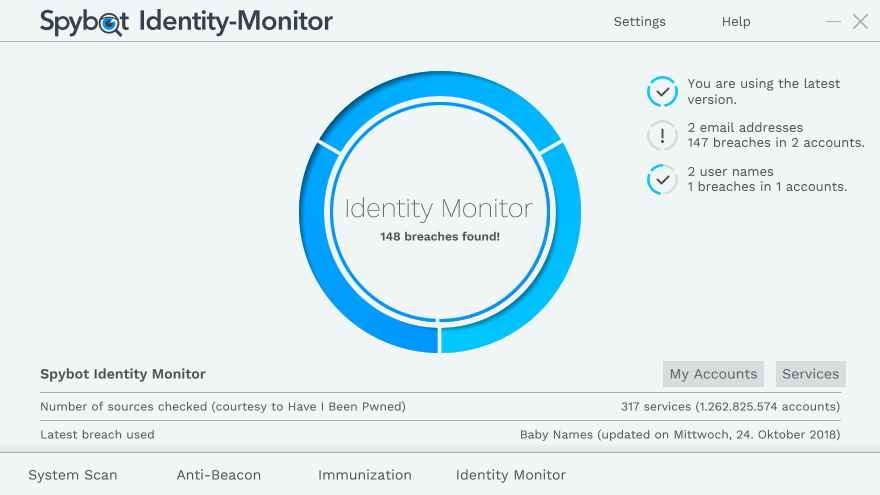 Spybot Identity Monitor Account Details
By viewing account details you can get an overview where the account - in this example it's a dummy email address example@example.com - was leaked.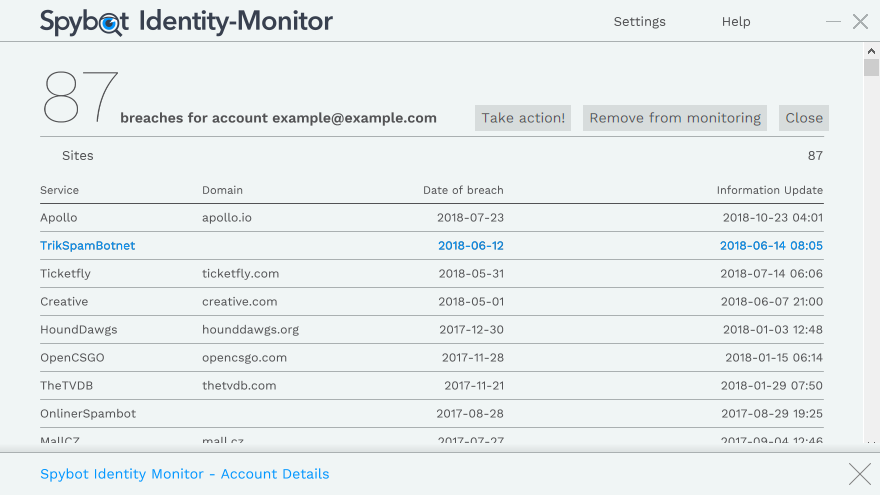 Spybot Identity Monitor Breach Details
You can view all details of a breach of your data. In this example you'll see that for example@example.com, even phone numbers and employers were leaked.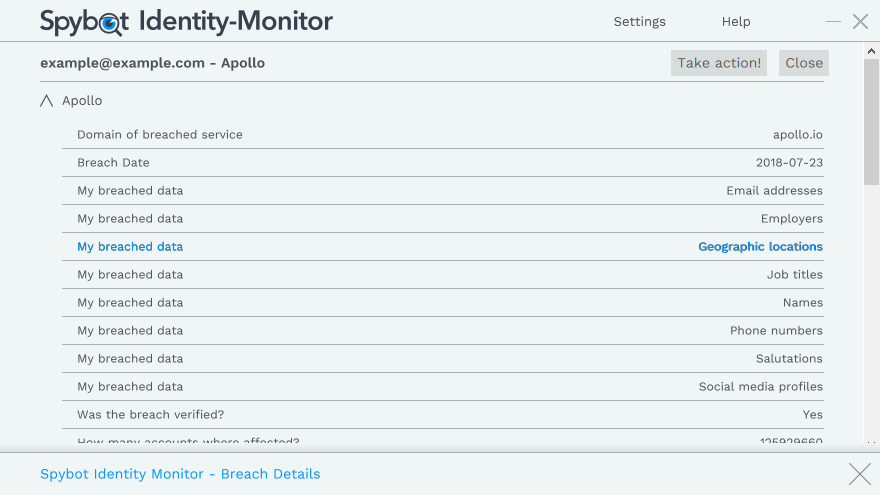 Tutorial
Watch how Rob from Team Spybot explains how Spybot Identity Monitor is used!
Download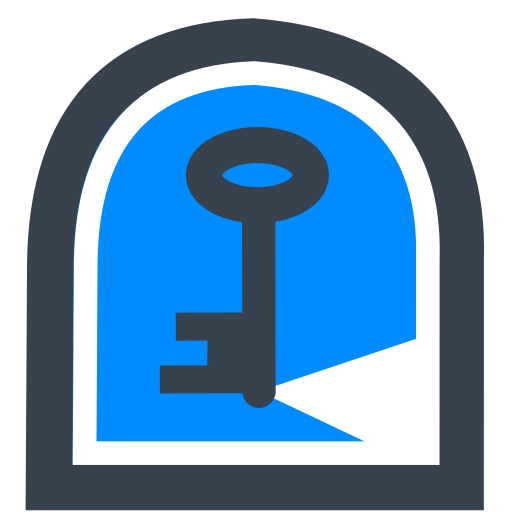 Standard Installer
Windows 7 to 11
Email address search
Username search

Microsoft App Store
Windows 11
Windows 10
Email address search
Username search

Mac App Store
macOS 10.12 Sierra
macOS 10.13 High Sierra
macOS 10.14 Mojave
Email address search
Username search