Note: Task Scheduling is only available in the licensed editions of Spybot.
By default, the Update task is set to run every time your PC starts, with a 3 minute delay. To schedule Updates:
Open Spybot's Start Center by right-clicking on the Spybot icon and choosing the option to Run as administrator.
Click on Show details in the bottom right corner of the Start Center.
Tick Advanced User Mode.
Go to Settings.
Go to Schedule, and click on Add beside the Update task.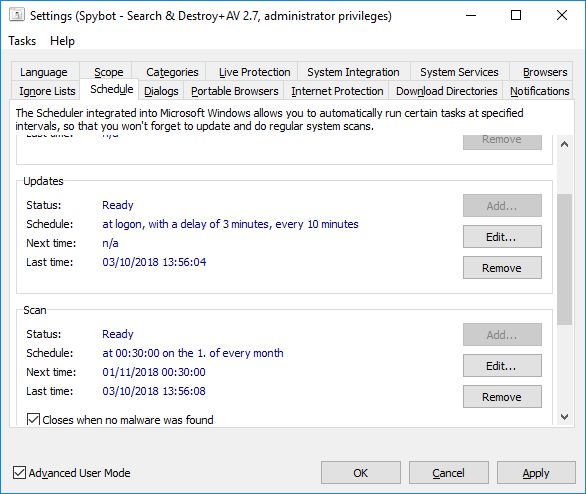 Click Edit (This will open up the Windows Task Scheduler).
In the top left of the Task Scheduler, click on the small black arrow beside Task Scheduler Library.
This will then show you subfolders of the Task Scheduler.
Click on Safer Networking.
Click on Spybot – Search & Destroy.
Right-click on the Check for updates task, and then click Properties.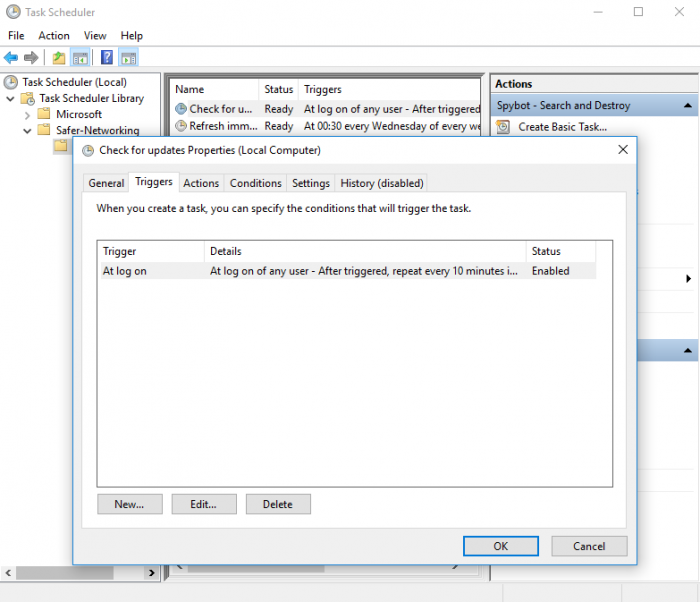 Go to the Triggers tab, and then click Edit.
Here, you can set the parameters for when and how you want the updates to run.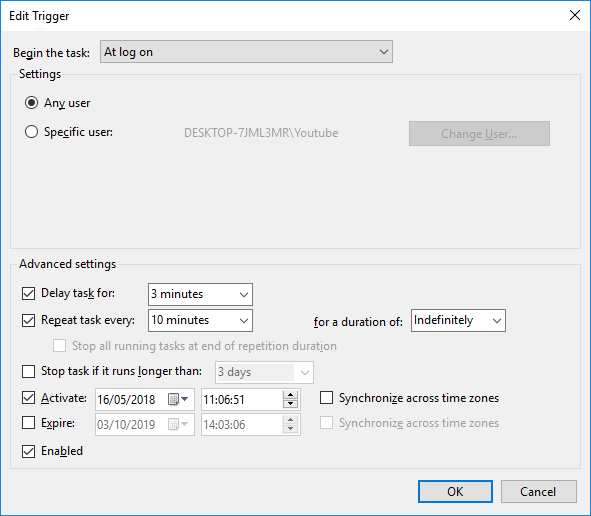 Legacy Information
This page shows content from our old website. It might move in the near future. To get the most up to date information, please use the navigation menu at the top.