To scan all user accounts on your machine:
Open the Spybot – Search & Destroy Start Center by right-clicking on the icon and choosing Run as administrator.
Click on Show Details in the bottom right corner of the Start Center.
Click Advanced User Mode.
Go to Settings.
Go to the Scope tab and select:

Scan the running system and all of its users, including those not logged in

This should scan all profiles and files that are selected in which permission is given for, independent of the current user.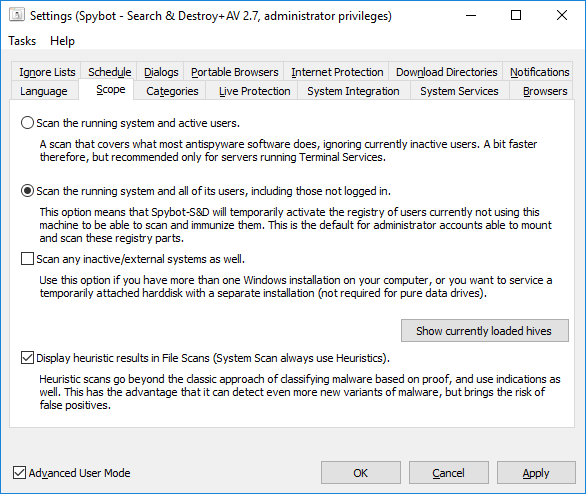 This page shows content from our old website. It might move in the near future. To get the most up to date information, please use the navigation menu at the top.