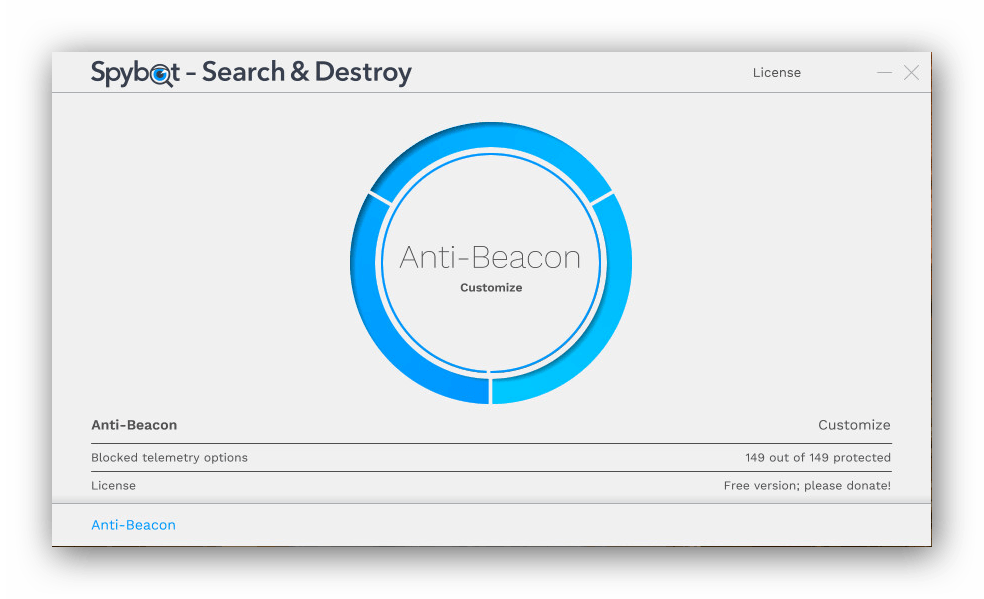 Spybot Anti-Beacon is a standalone tool which was designed to block and stop the various tracking (telemetry) issues present in Windows 10. It has since been modified to block similar tracking functionality in Windows 7, Windows 8 and Windows 8.1 operating systems.
Anti-Beacon is small, simple to use, and is provided free of charge. It was created to address the privacy concerns of users of Windows 10 who do not wish to have information about their PC usage sent to Microsoft. Simply clicking "Immunize" on the main screen of Anti-Beacon will immediately disable any known tracking features included by Microsoft in the operating system.
If any issues occur with your PC while using Anti-Beacon, undoing the changes made can be done by clicking the "Undo" button in the main window. This will re-enable all tracking services. If you experience any issues using Anti-Beacon or have any suggestions/recommendations, please be sure to let us know on the forum thread relating to this tool.
Download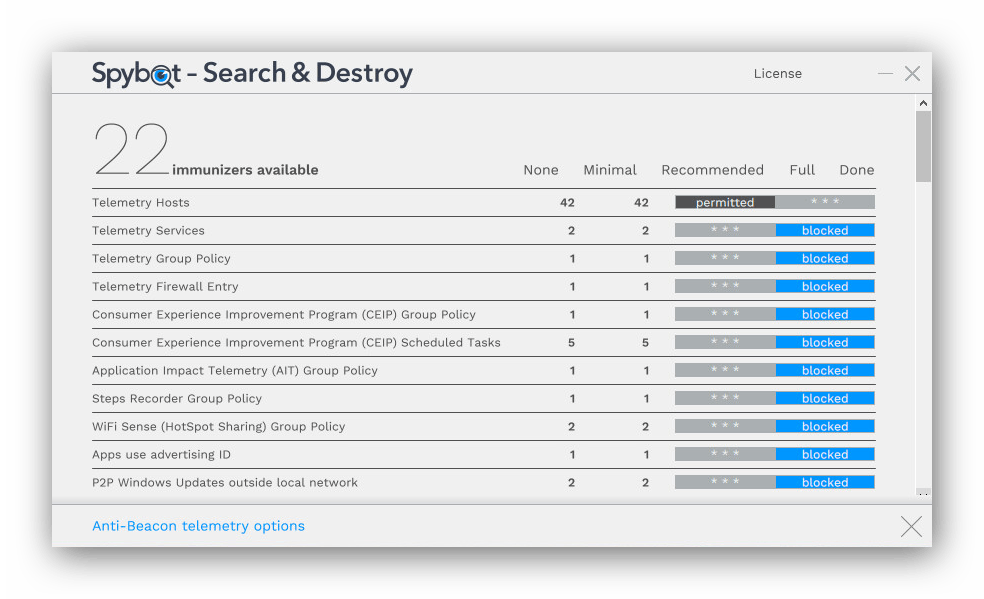 Spybot Anti-Beacon comes in two flavours; as a standard installation or as a Portable Edition compatible with
PortableApps
.
Safer-Networking Download Section
Spybot is currently looking for beta testers
Please click here for more information, or if you would like to apply to be a beta tester of the latest version of Spybot Anti-Beacon.