September 26, 2019 - 1:52 pm
Anti-Theft Protection allows you to remotely lock, locate and wipe your device. For this you will need to enable Administrator Privileges for the app as well as setting an application pin which is required to make security changes and allow the uninstallation of Spybot Mobile Security.
To enable Anti-Theft Protection, scroll down to where Anti-Theft Protection is listed in the apps main menu then press Activate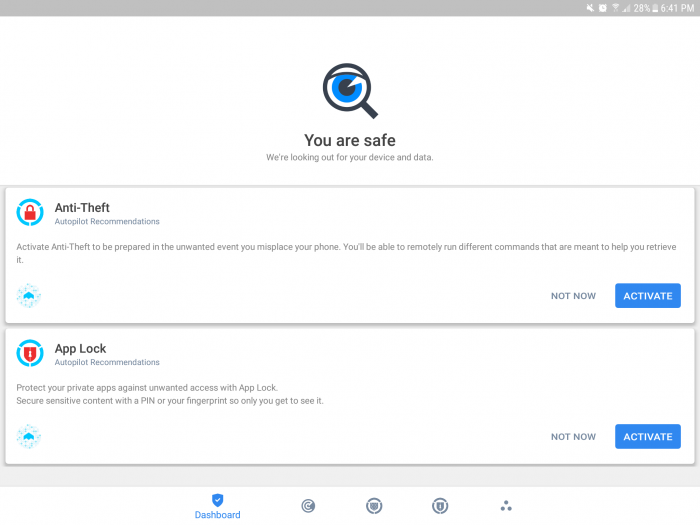 Here you will need to allow Administrator Privileges to enable this feature.
Press the Turn On button.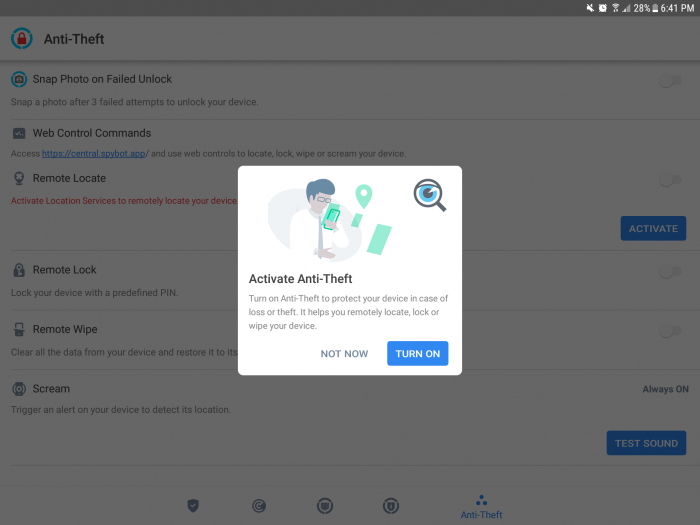 You will then be asked to give SMS access to the device location. If you want to find your device in the case of loss, you have to press on Allow.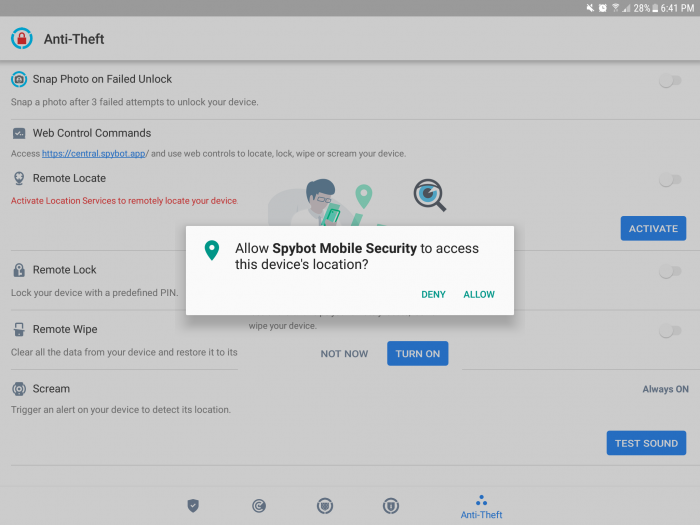 On the next page, SMS will bring you to the device admin app permission page. Here it lists features that are required to run with Administrator Privileges such as changing the screen lock and locking the screen.
Press the Activate this device admin app button.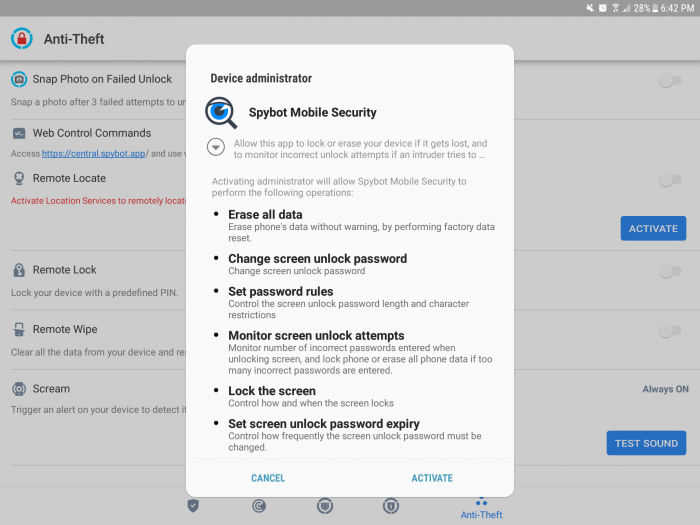 You will then have to set an application pin.
Enter a

strong and secure

pin code then press SET PIN.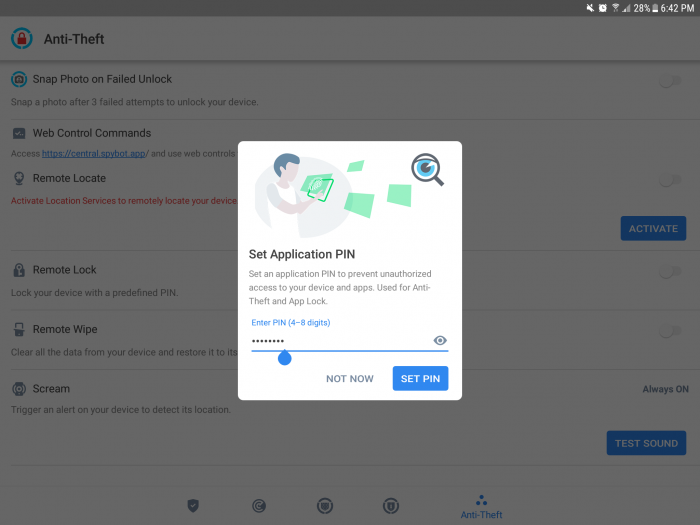 !! Make sure that you remember this pin or securely store it as you will need it in the future when using features of Anti-Theft Protection as well as for uninstalling the SMS !!
The last popup will ask you for permission to take silent photos with the front camera in the event that intruders try to access your device.
If you want to use this useful feature, just press on TURN ON.
You have now to give the permission, by pressing Allow in the further upcoming popup.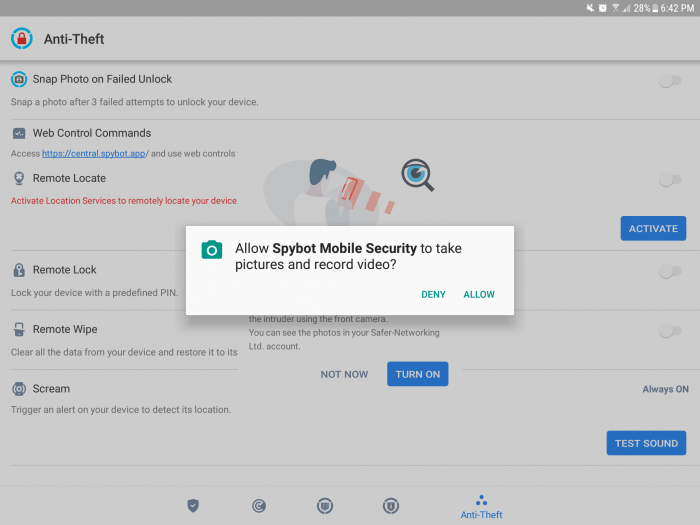 You will now see the Anti-Theft Protection menu which lists all of the features of Anti-Theft Protection which are:
Remote Locate
Remote Lock
Remote Wipe
Scream