This issue can be caused by Spybots System Integration.
Open Spybot by right-clicking on the Spybot icon and clicking Run as administrator.
Click on Show Details in the bottom right corner of the Start Center.
Click on Advanced User Mode then open  Settings.
Go to the System Integration tab then click the Uninstall button next to Windows Explorer Integration.
Click Apply and OK, and restart Spybot.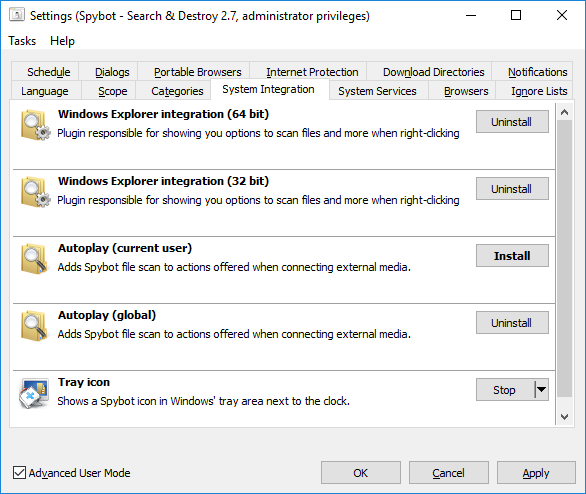 This page shows content from our old website. It might move in the near future. To get the most up to date information, please use the navigation menu at the top.